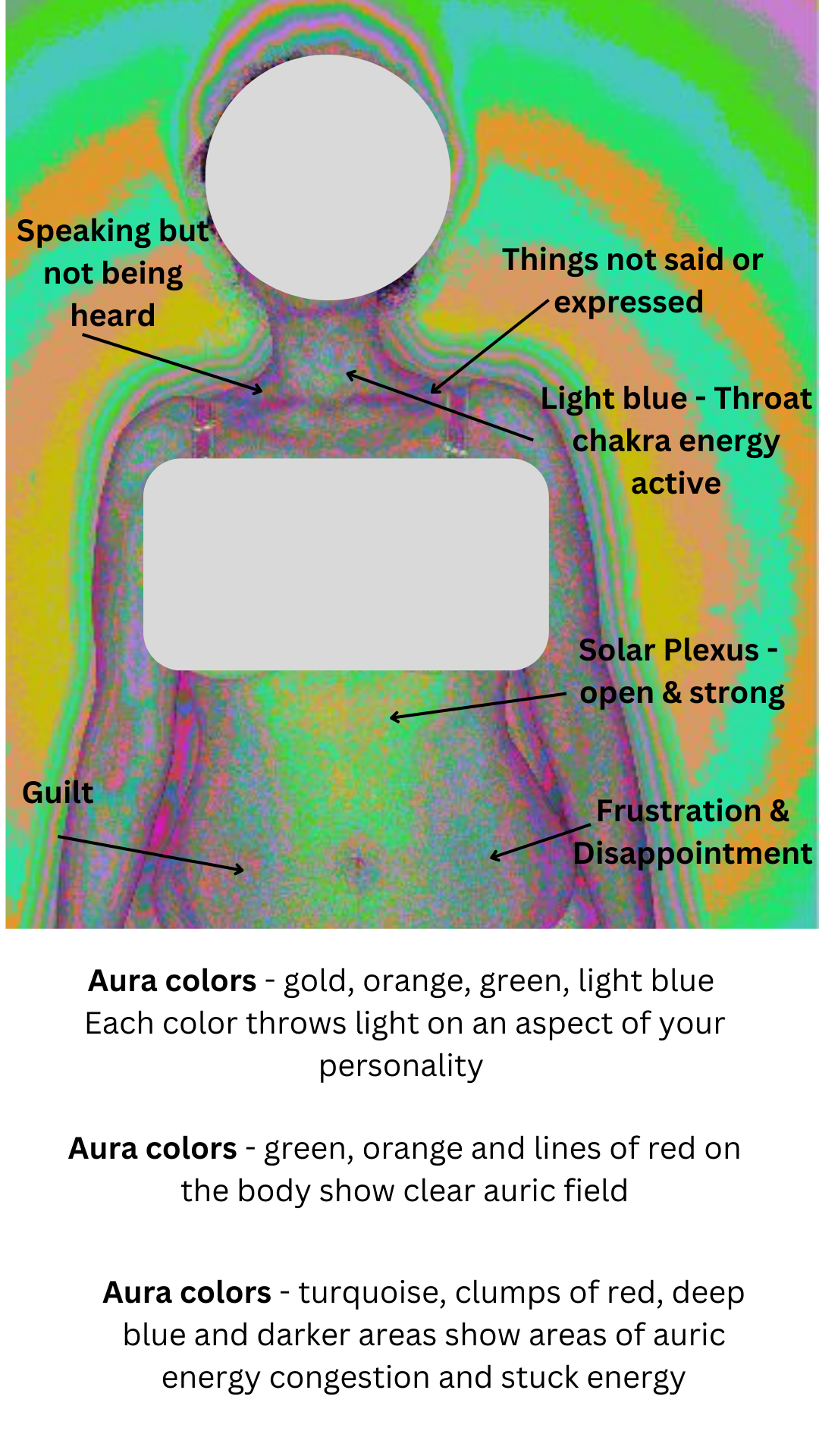 What Information Is In Our Auric Field?

Our auric field holds our memories, emotions and current state of being.

If you are feeling stuck professionally, in relationships, with your health, with money or with any aspect of your life, we can usually detect an auric counterpart to it.

There is a field of electromagnetic and subtle energy that surrounds living beings. The National Institute of Health (NIH) has coined the term Biofield for it.

With the advancement in technology, several methods are available to measure this field around us. There are thermal imaging cameras, GDV - Gas Discharge Visualization Techniques, Kirlian Photography and a few others. In this course we will be using a specialized software that is able to identify this field of energy around us from high quality digital photos taken by a regular camera. You can use your phone camera or a digital camera if you have one to take images and send them to us to convert to auric images.


So What Will You Learn In This Course?
This course has recorded videos that you get access to as soon as you sign up.
Once you sign up please follow the directions in HOW TO TAKE PHOTOS and send us your images as given in the directions.
We will connect with you to set up a 1 hour online session to discuss your biofield images.
By the end of this course you will learn:
What is the Human Energy Consciousness System
See your own auric/biofield images
Be able to identify what emotional blocks are present in your field
Be able to identify your personality traits based on your auric field colors
Learn of different ways you can begin to shift/clear these blocks on your own
BONUS:
Mini-course - 4 ways to use crystals everyday.
10 free sound therapy audio recordings
Aura images of plants, fire, and our intentions
Multiple resources for self healing including
Inner journeys/guided meditations
Healing crystal bowl sessions
Healing guitar music
Toning and chakra tune-up
Directory of sources that can support your healing
Follow-up imaging $75 (If you want to return after working on clearing your aura and compare your auric shift)
PREREQUISITES:
An open mind and a willingness to learn
FREE
Scroll down to the course curriculum. Press the arrow to see full course outline. The complete section
Emotional Blocks Based On Areas Of The Body
is available for FREE. You can access the content right now.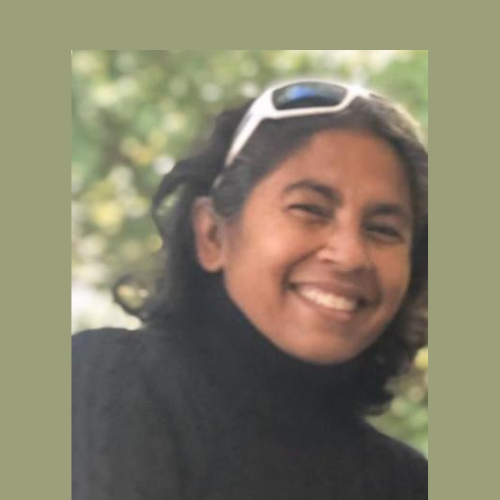 Dr. Suchitra Batni (Ph.D, M.B.A.)

"Like too many I am also fortunate to know Monica !!! I have known her for close to a decade now . And I have known Monica in a variety of contexts - as a friend as a nutrition and health and wellness group member as an entrepreneur as a speaker as a presenter as a marketer and more !!! I have had the opportunity to know Monica in more than one ways and connect with her in multiple contexts over this decade . She has always impressed me with her openness and attention to detail !!! She is an influencer for sure ."
"Monica has helped me and mine both with sound therapy, biofield tuning, imaging and analysis ,energy work, energy signatures, crystals and essential oils
Monica has also helped me by sharing her knowledge of Vastu and Feng Shui . She has also helped us by exposing us to energy of health as well . Monica is a knowledge vault of all things health as energy at different levels !!! She has helped me and others via her technical presentations of essential oils, crystals, spaces, energy healing modalities etc the list is long !!! "
"Her work has helped us with the process of trauma release from the body and bring back life into the body "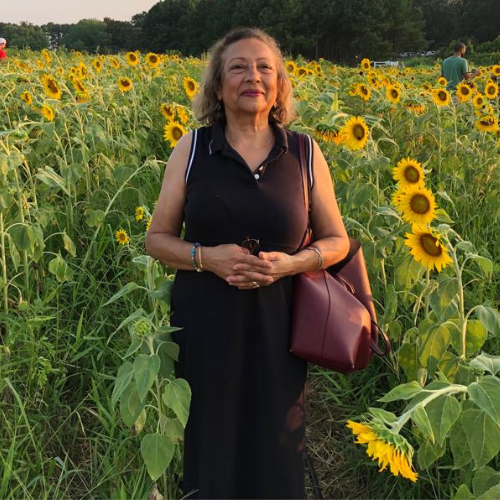 "(Monica and I) spent several rewarding weeks together as I learned wealth energetics (Aura imaging, analysis, sound therapy, personal energy signatures, crystals, Vedic astrology charts and more). Such deep information that was tailor-made to help me, to shine my light in the world. I had forgotten I had any light to share! Slowly, one toddler step at a time, I was gently guided to find a new voice of joy. I started a blog, my home was redecorated ( often with things I already had). More crystals and crystal grids, colors placed in strategic points, certain paintings were taken off walls and replaced with others. Certain lights were added. I noticed more like minded friends coming into my life & many others fall away. It was like I was shedding old energies that no longer served me & seeing a butterfly emerge slowly.
I am still very much a work in progress. But, in my mind, the operating word here is "progress" which I've certainly made with Monica's assistance. She is one of the most understanding and sincere people who does have deep knowledge of her subject. A person who has become a good friend."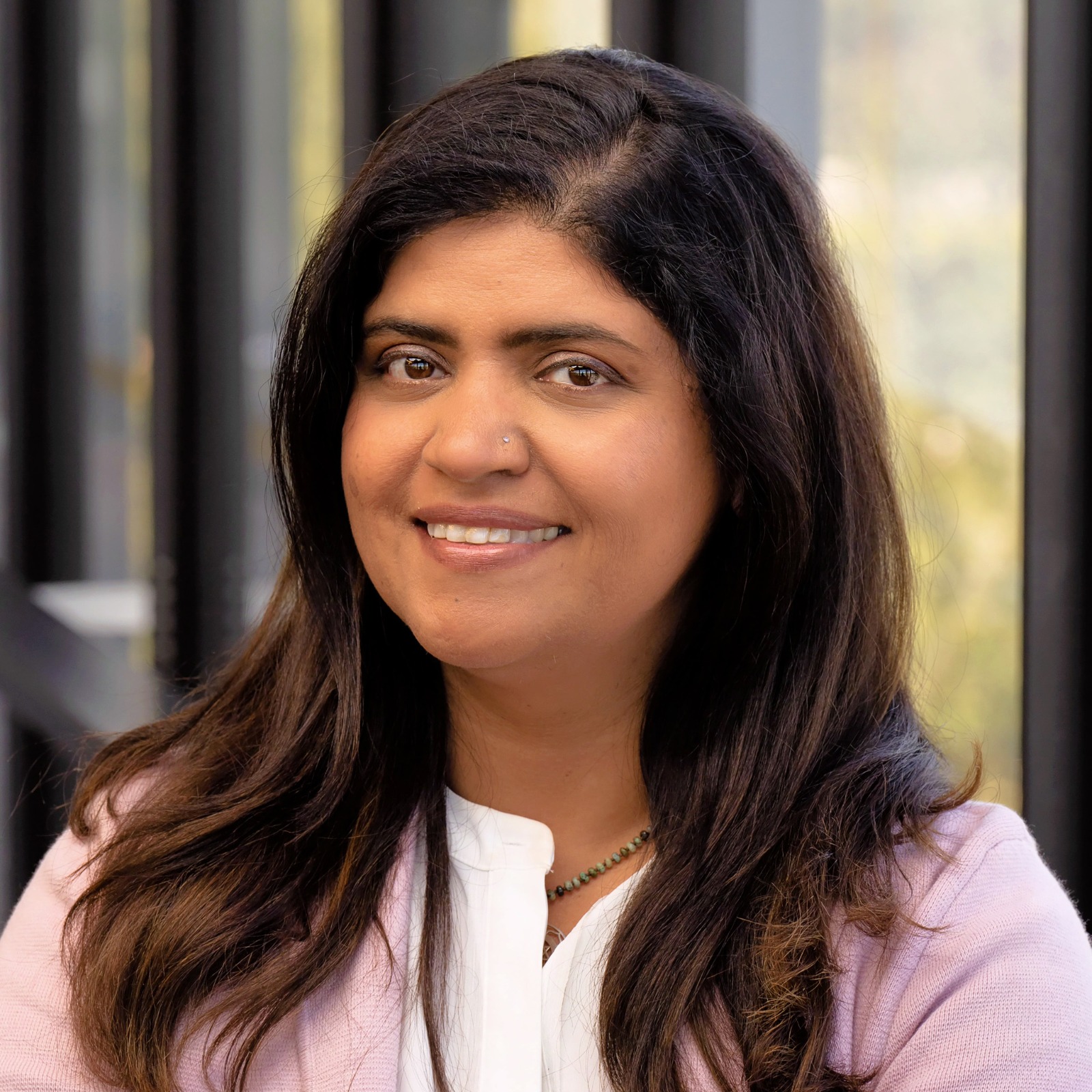 Sonika Das

"A few months ago, Monica introduced me to wealth energetics (Aura imaging, analysis, sound therapy, personal energy signatures, crystals, Vedic astrology charts and more) and its many wonders. Monica's professional and yet very personable approach kept me at ease through the entire process. She led me through this very wondrous world of energy, step by step, explaining the what, how and why of this dynamic world.
Applying wealth energetics concepts has helped me improve the quality of my life, my relationships, personal and at work. I continue to apply these concepts in my day to day life, from raising the energy of my home, to clarifying muddled thoughts.
And the best part has been that Monica has been available to me, even after my sessions from her, when I need clarifications or wanted her thoughts on something specific, she has always come through for me.
Use of crystals, essentials oils, the 5 elements, sounds healing - this is COMPLETE package, and Monica is your person to deliver this!"

Check your inbox to confirm your subscription